Login / Register

Warning: Parameter 1 to modMainMenuHelper::buildXML() expected to be a reference, value given in /var/sites/o/oldskoolford.co.uk/public_html/libraries/joomla/cache/handler/callback.php on line 99

Welcome to Old Skool Ford
It's all in the detail .....
Last Updated on Monday, 30 January 2012 12:07 Written by Mk2Jo Monday, 30 January 2012 11:54
Built not Bought ... which one are you?       Whether it's the real thing or a scale model, there's not doubting that it's all in the detail!     Check out this RC model of a MK2 Escort built by OSF member "Top Ghia":






Click here to see more pics of this model.

Click here to see more OSF members model cars.
New Year, New Wallpaper ......
Last Updated on Tuesday, 03 January 2012 14:46 Written by Mk2Jo Tuesday, 03 January 2012 14:33
Well, not quite the new wallpaper your missus may be thinking of but Classic Ford Mag have just released a lovely selection specially for your desktop to tickle your fancy and get you looking towards the summer months:





For this pic and more, see the Classic Ford Website by clicking here.

and don't forget to check out their "room" on Old Skool Ford by clicking here.
Written by Mk2Jo Wednesday, 02 November 2011 15:49
Saturday 29th October saw the last official Boxhill Meet of 2011 at Ryka's car park, Boxhill, nr Dorking in Surrey.    This has been a regular OSF event now for the past 6 years and it never fails to bring out the regulars as well as a superb selection of new cars & vans.    One of the newly completed vans in 2011 is Mark Miller's beautiful Anglia Van.     This was one of the Newly Unveiled cars at Classic Ford Show back in June and it is a minter as you can see from the picture below taken at Boxhill by Kieran!!!    Fabrication, bodywork and paintwork were carried out by the lovely boys at Retro Resto's, Shepperton, Middx who will be happy to quote for your own particular needs - you can contact Dean or Martin on 07762 648016 or 07846 019944 for a quote or a chat!!




To see more pics taken by Kieran at Boxhill, click here!
Belgian Masters @ circuit Zolder
Written by Mk2Jo Wednesday, 12 October 2011 09:54
This week-end (2nd October) saw the Belgian Masters at Circuit Zolder in Belgium and what a fine aray of Old Skool Fords there were taking part.     This fantastic photo was taken by OSF member Fili-Capri on what was a fantastic autumn day :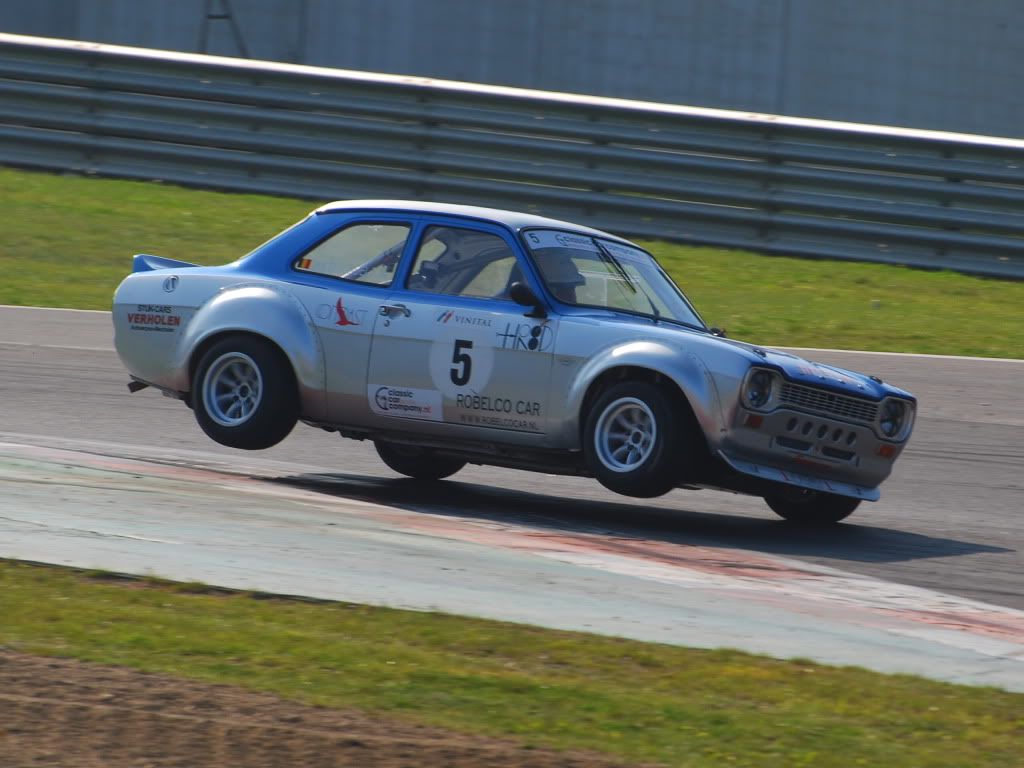 More pics can be seen here (clicky)
CLASSIC FORD MAG NOV 2011
Written by Mk2Jo Tuesday, 20 September 2011 07:44
The super fantastic October issue of Classic Ford Mag is out now in the shops and is packed full of all things Old Skool and our very own Posse (Darren) is on the front cover in his infamous Mk1 OSF liveried Escort with Irish OSF member "diffed" and his beautiful green rally Escort inside - there will certainly be some sticky pages this month!!!




For more chat on this issue, click here.

Page 1 of 3